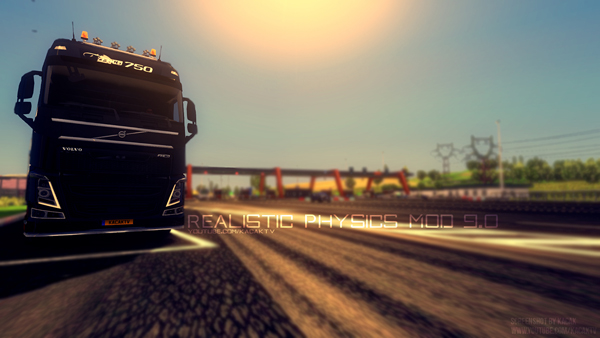 How to install:
Unzip the .scs archives into your "My Documents\Euro Truck Simulator
2\mod" folder.
Ingame: You need to activate the mods in your Profile. "Press EDIT and
Select your mods."
Changelog v9.0!
• Updated for 1.9.0+
• Physics settings have been entered more realistic for all trucks.
• Cabin's inside shake has been set more realistic.
• Driving is more realistic now in rainy and sunny weather.
• This mod just changes the suspension settings.
• You can enable/disable speed limit in game settings manually.
Tested Version: 1.9.0+
Credits:
KacaK
Download mod:
Realistic Physics Mod v9.0 (by KacaK)