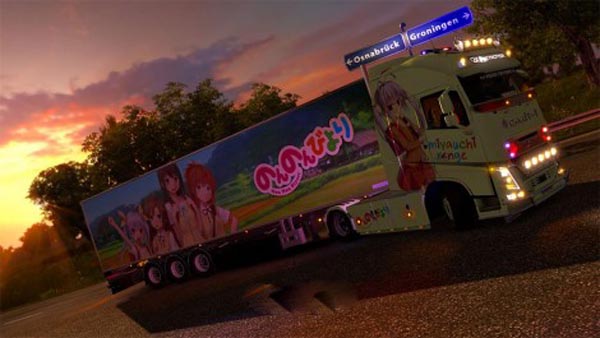 A skin project made for someone's wish on my Steam profile page.
Included in this package:
– Renge Miyauchi skin for Volvo FH 2012
– Chereau Tralier reskin that features the 4 main characters from the Anime Non Non Biyori.
Note: As the Chereau tralier used is a reskin, deactivate any other Chereau trailer mod before using this trailer.
Tested on 1.17.x and 1.18.x
Credits:
Samemori
Download mod:
Non_Non_Biyori_Skin_Pack_By_Samemori