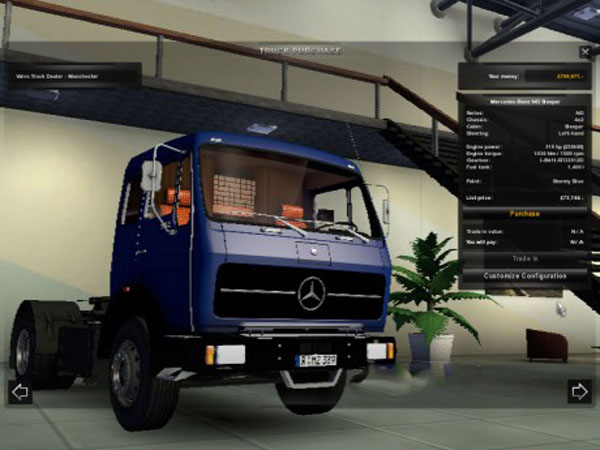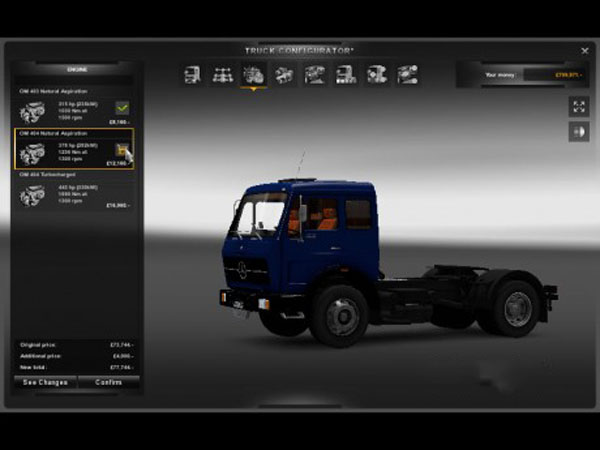 Mercedes NG1631 version 2.5 – updated by Joe Alker.
Changes:
– Includes Kreichbaum's V10 sound
– Engines changed to OM403NA 315hp, OM404NA 378hp, OM404LA 443hp.
– Please make sure you are not running the 750hp engine before
installing, all other engines will be automatically changed.
– Available in both UK and Mainland Europe Volvo Dealers. Changing it to
– Mercedes would have been too much hassle.
– Truck name and various part names and prices corrected.
– Has German plate with an optional addon of a UK Plate: FAO 712P.
– Template file changed to png to reduce filesize.
Credits:
Ventures87, Stels, kirill73rus?, Versetti, DESKPRO, Peerke145,
ExclusiveUA, Kreichbaum, Joe Alker
Download mod:
Mercedes_NG1631_V2.5