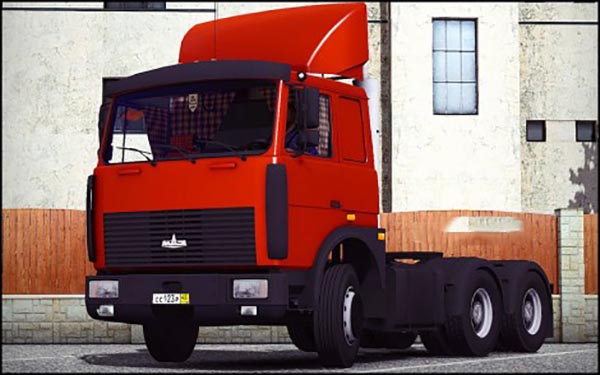 MAZ 5432-6422 V5.0 (25.01.16)
– Optimized for the latest patches
– Fixed the display in the mirror
– Added a small tuning in the interior
– Added a small tuning with vneshke
– Added metallic paint
– Fixed taillights
– Lights are burning texture
– Has its own number
– Baked Salon
– Adaptation to 1.22.x
In archive two files. Two and a MAZ-th, one with wheels.
File Maz 5432-6422 part 1.scs should have a higher priority than the second part.
Credits:
Stalker45, Bruieser, Jawa, Dalnoboishik™, Versetti
Download mod:
MAZ 5432